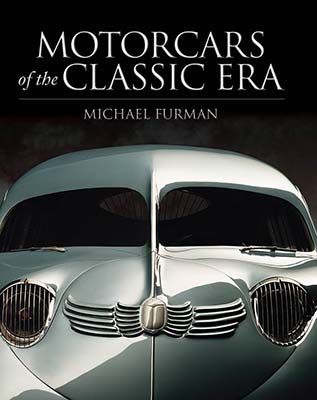 Motorcars of the Classic Era
Michael Furman's critically acclaimed Motorcars of the Classic Era captures the breathtaking beauty of the great automobiles created from 1925 through 1948. Bugatti, Duesenberg, Cadillac, Rolls-Royce, Delage, Packard and other fabled marques grace the pages of this visual tour de force that will delight both high-end automobile collectors and the more casual car aficionado.
Available only in limited, leather covered edition with slipcase.
"...wallow in this beautifully produced hardback showcasing just about one of everything that matters from the golden age of coachbuilding…" – Classic and Sports Car
"…a bound compilation of one of the day's most accomplished image gurus…" – Automobile Quarterly
"Michael Furman captures the essence of metal in motion." – The Morning Call