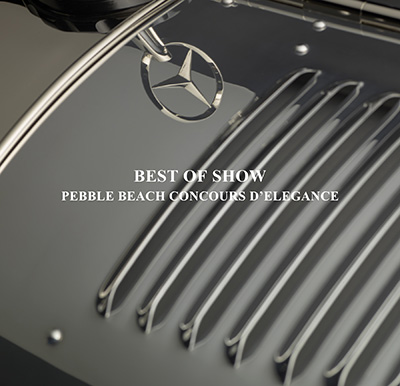 Special Hand-Made Limited Edition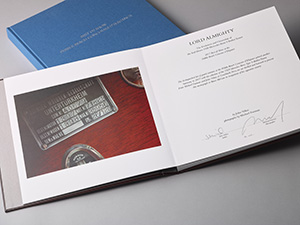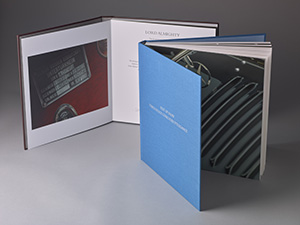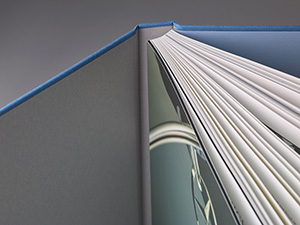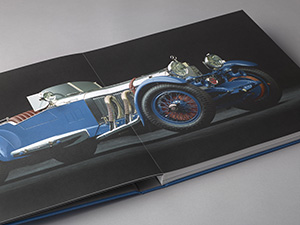 Lord Almighty
The Evolution and Ownership of the Earl Howe 1928 Mercedes-Benz S Barker Tourer
Significant motorcars are celebrated for their technical innovation, engineering prowess, aesthetic beauty, competition success, historical impact or distinguished ownership. Only rarely does a particular example merit consideration under more than a few categories. Almost never does one meet them all, but in this particular instance, Earl Howe's Type S Tourer embodies the perfect confluence of man and machine, ticking all the boxes which mark the best of the best.
Lord Almighty examines the story of a landmark vehicle that was built to order for a true legend in the automotive pantheon, a man descended from one of the most famous families in modern history, responsible for actions that changed the course of several nations. This truly unique work transports the reader back to a more gallant age when drivers raced in the spirit of competition or for national pride, but seldom for financial remuneration or personal glory. Among the names woven throughout the fabric of this tale are men like Sir Malcolm Campbell, Ferdinand Porsche, W.O. Bentley, Prince Bira of Siam and Count Louis Zborowski, not to mention historical figures such as Neville Chamberlain, Winston Churchill, Benito Mussolini, Prince Edward and King George V.
Rather than a simple dissertation filled with dates and technical specifications, this book places the subject vehicle within a larger, more personal, context, viewed through a human lens. But what really sets Lord Almighty apart from other works are Michael Furman's memorable color photographs, each captured in the studio under strictly controlled conditions, which highlight the novelty of the Barker's original coachwork and the craftsmanship of Stephen Babinsky's painstaking restoration.
Originally created as a bespoke literary award presented to the vehicle's current custodian, Lord Almighty is now available to discerning collectors in very limited quantities. Hand assembled in an oversized 13" x 13" format with a special "lay flat" binding for the 66 folio pages, this masterpiece contains rare period photographs, studio portraits and a special appendix with Earl Howe's competition record.
Each of the 30 copies available is hand numbered and signed by the author and photographer to create a treasured heirloom that is certain to hold pride of place in any automotive library.
Special Hand-Made Limited Edition - $395