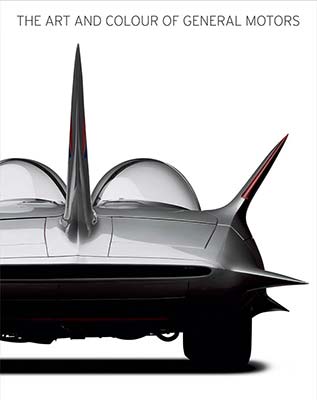 The Art and Colour of General Motors
General Motors has been a world leader in automotive design for 100 years. No other large-scale manufacturer has put such energy and resources into creating cars that are as beautiful, colorful, and forward thinking.
Coachbuilt Press is honored to tell this important story through the words of the world's great automotive historians, journalists, and designers: Phil Patton, Terry V. Boyce, Michael Lamm, Jerry Burton, Tracy Powell, Tony Hossain, Lawrence R. Gustin, Jeffrey I. Godshall, Ed Welburn, Ken Gross, and Richard S. Adatto. Unique historical images and artwork are complimented by the insightful, contemporary photographs of Michael Furman. Foreword by Bob Lutz; introduction by Nicola Bulgari; edited by Jonathan A. Stein.
"If GM wants to melt the hearts of bailout opponents, ...show them Michael Furman's luscious studio photographs..." Lisa Rossi, The Wall Street Journal
"Immaculately researched and lovingly photographed...presenting long looks at the studio's triumphs without sugar-coating the rough years." Unrefinery.com
"...a fitting tribute for the carmaker's 100th anniversary." Autoweek
"...a love letter to classic GM cars, from the Mako Shark to the 1958 Firebird III on the cover...this collection is the stuff of dreams." Connie Ogle, Miami Herald